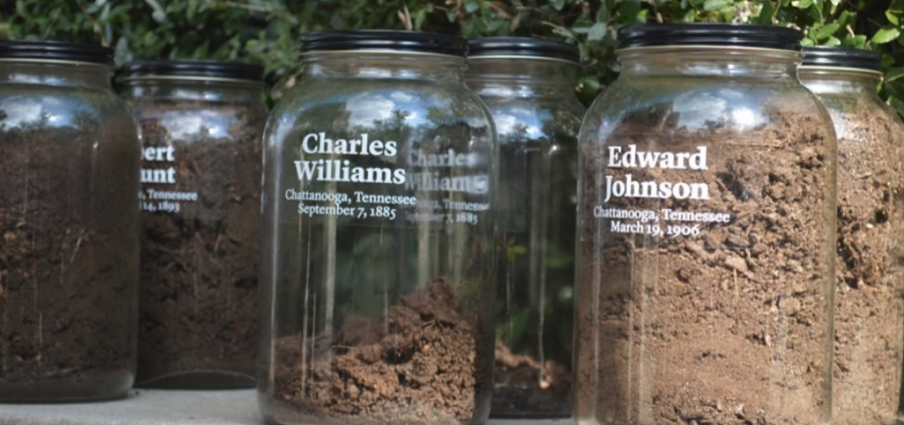 ---
Our Mission
The Prince George's County Lynching Memorial Project educates the public on the truths of our nation's continuing legacy of the institution of slavery and its impact on enslaved persons and their descendants, memorializes victims of racial terror lynchings in our county, and advances the cause of racial justice and reconciliation through mutual support and collaboration.
Our work focused on at least four known victims of lynching terror in our county, and we begin every meeting by reading their names and committing to tell their stories: Michael Green, Thomas Juricks, John Henry Scott, and Stephen Williams.
---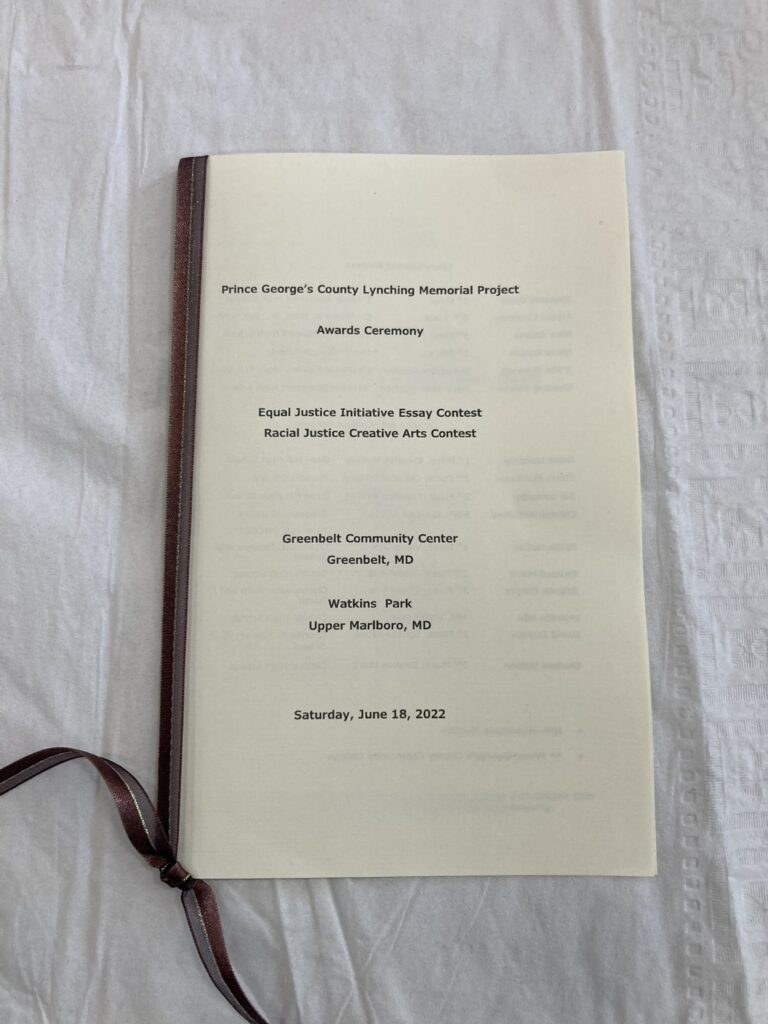 How to Get Involved
We meet publicly once every month to plan community remembrance projects, research our county's history, connect with partners and neighbors, and educate our broader community on the legacy of racial lynching in Prince George's County. We rely on the expertise and energy of county residents like you!
Next Meetings: The PGCLMP meets the 3rd Saturday of each month. Unless otherwise noted, meetings will be held virtually (via Zoom). Upcoming meetings are as follows:

Saturday, December 17, 2022 at 2pm
Saturday, January 21, 2023 at 2pm
Saturday, February 18, 2023 at 2pm


See the How to Get Involved page for more information.
---
Recent News & Opportunities
2024 PGCLMP Racial Justice Essay & Creative Arts Contest (ACCEPTING SUBMISSIONS)

Our 2024 racial justice essay and creative arts contest for high school students opens for submissions on 12/1/2023. For detailed information on our 2024 Racial Justice Essay & Creative Arts Contest, including how to upload submissions, visit: https://pgclmp.org/racial-justice-contest/. This contest is for Prince George's County Public School students (including those that are Home Schooled) only. If you have questions or suggestions, or need additional information …

Read more

2023 Racial Justice Essay and Creative Arts Contest Winners

The Prince George's County Lynching Memorial Project is honored and excited to congratulate the winners of our 2023 Racial Justice Essay and Creative Arts contest. Each of our nine award winners is a Prince George's County high school public, private, or homeschooled student. The students were celebrated at an awards program attended by their families, friends, teachers, and community members …

Read more