Our 2024 racial justice essay and creative arts contest for high school students opens for submissions on 12/1/2023.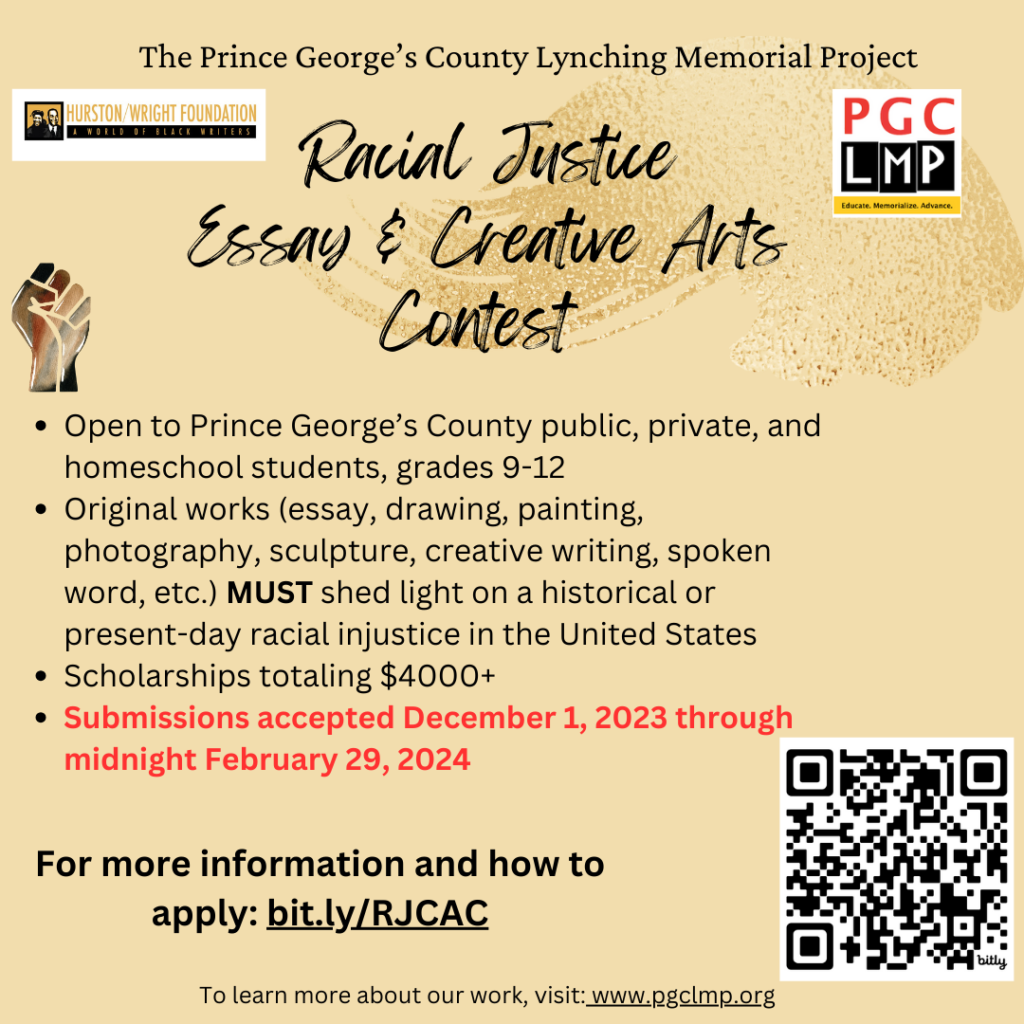 For detailed information on our 2024 Racial Justice Essay & Creative Arts Contest, including how to upload submissions, visit: https://pgclmp.org/racial-justice-contest/.
This contest is for Prince George's County Public School students (including those that are Home Schooled) only.
If you have questions or suggestions, or need additional information about the contest, please contact Lula at lulabeatty@verizon.net.