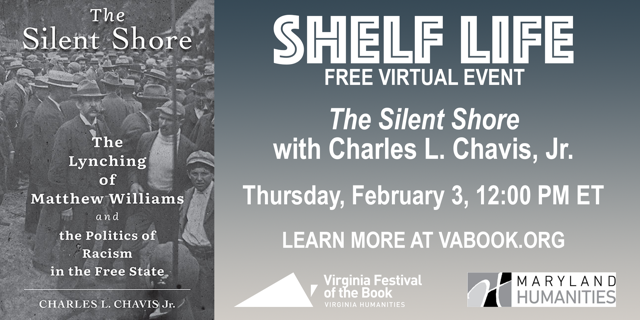 Consider attending this free event with author Charles L. Chavis Jr about lynching. Details are at vabook.org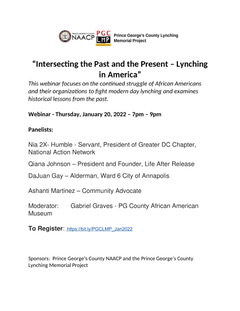 You are invited to the special webinar sponsored by Prince George's County Lynching Memorial Project and the Prince George's County NAACP.
This webinar focuses on the continued struggle of African Americans and their organizations to fight modern day lynching and examines historical lessons from the past.
Thursday, January 20, 2022, 7pm – 9pm
Please download the flyer for more details.